Welcome to my World!
Wetlook is not about age, it's about the fact that wetlook looks
good on everyone and everyone can enjoy wetlook!
I love to make mature wetlook, ladies over 30 are beautiful!
Being creative together with Jolanda in her smashing white pullover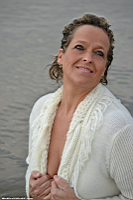 Tall, funny and elegant, meet new lady Patricia!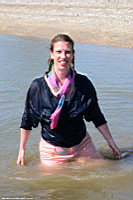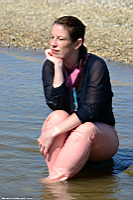 During the shoot of her daughter she decided to get wet as well :-)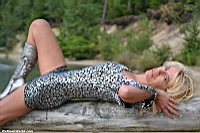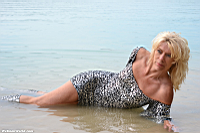 Yvonne in a jeans and an opened up denim jacket, a bit sexy :-)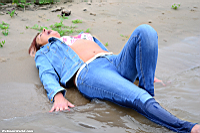 I live in Holland, so if you are from around here and would like to pose for me,
feel free to contact me at info@wetlookworld.com. Men, women and couples are welcome!
I believe that posing in wet clothes gives so much extra power to a picture,
and I want you, my visitors, to taste the pleasure we had during the shooting.
Enjoy my pictures and if you have any questions, feel free to ask!